Montana Women's Run opens registration for virtual race, unveils t-shirt design | Local News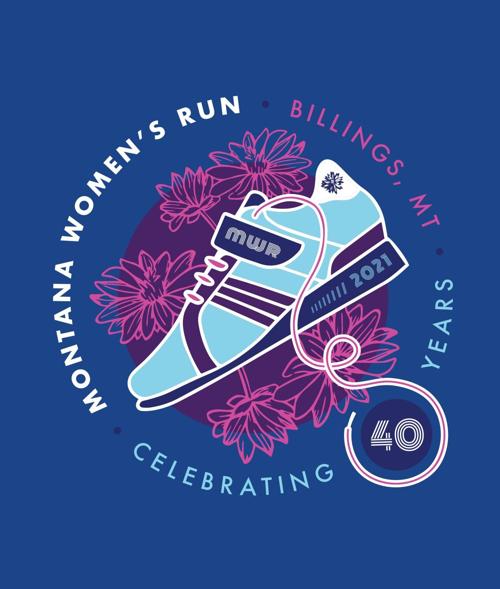 Billings Gazette

Registration is now open for the 40th annual Montana Women's Run planned for Saturday, May 8.
In accordance with advice from the World Health Organization, Centers for Disease Control and Prevention and state and local agencies, the board of the Montana Women's Run has determined that this year's run will be held virtually. Participants are encouraged to walk or run a 2- or 5-mile route near their home in accordance with appropriate social distancing guidelines.
T-shirts, race numbers and a small gift will be mailed to all participants who register before May 2. Proceeds from the event benefit charitable organizations in Billings that contribute to women's health and wellness.
The special 40th anniversary shirt artwork was designed locally by Allison Kazmierski of Font and Figure. The shirt features bitterroot-shaped flowers, in keeping with the Montana Women's Run tradition, and a silhouette of a running shoe in recognition of the design of one of the original Montana Women's Run shirts. The circular placement of the type and shoelace embodies movement and communicates unity while symbolizing the wholeness of health and well-being for women. 
 The Montana Women's Run began in 1982 with 200 registrants and celebrated last year with over 4,600 women participating virtually around the world. Today, the race is recognized as the largest running event for women in the state of Montana, and one of the largest all-women's races in the country. To date, the Montana Women's Run has donated more than $1,457,500 to local organizations that promote women's and children's health and fitness.