Hundred Acre urban hydroponic farm could be a game changer for Milwaukee
How can leveraging the power of fresh food, agricultural technologies, and light manufacturing revitalize an underserved area?

It's the question which prompted the creation of Hundred Acre, an urban hydroponic farm located in the Century City business park at 3945 N. 31st St., which is expected to see its first harvest in about four weeks.

Behind the project is Chris Corkery, the founder of Planet to Plate, a community development firm created with the mission of revitalizing distressed real estate with green infrastructure, empowering individuals in underserved communities and promoting supply chain resilience.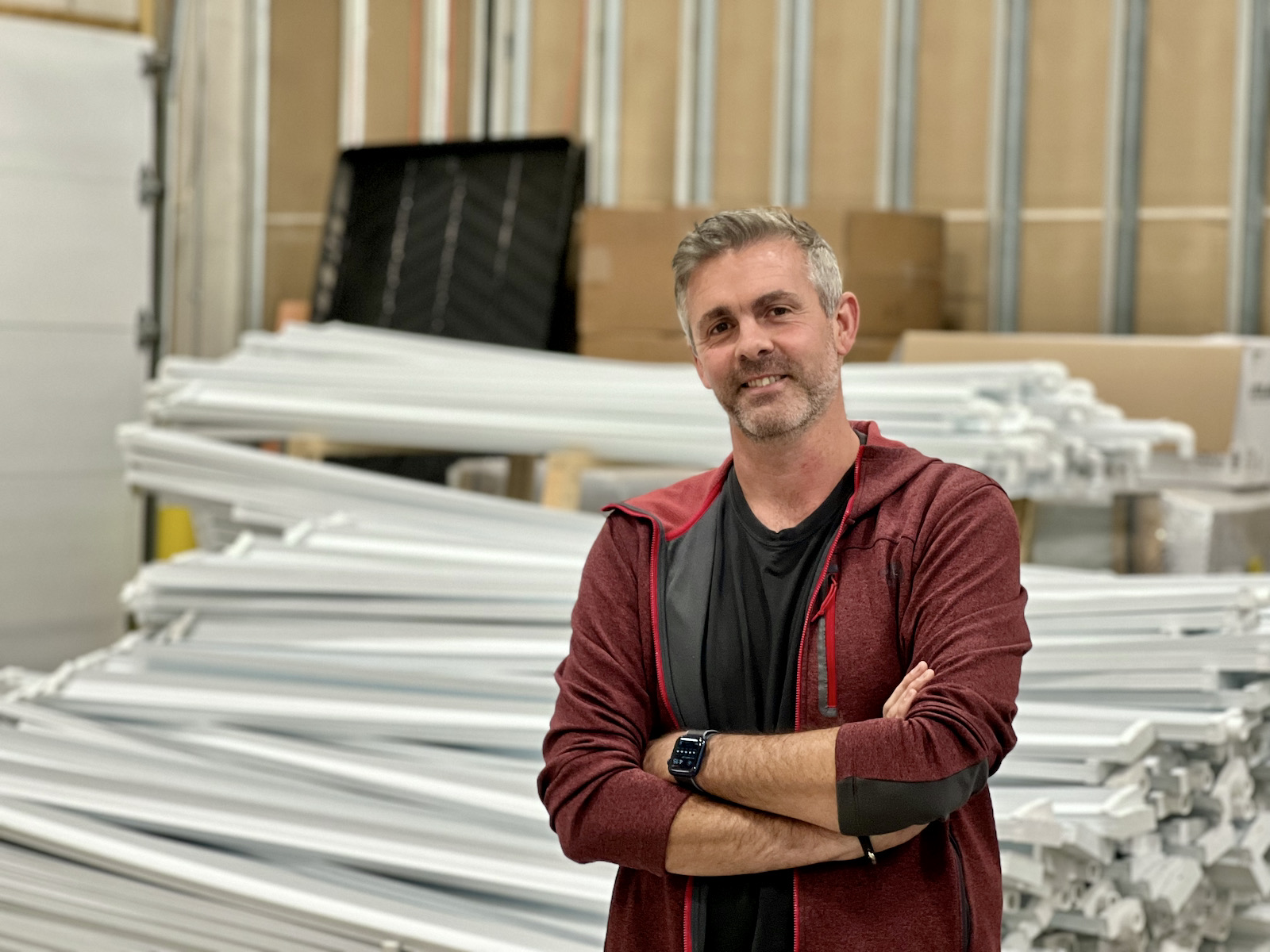 "Hundred Acre is about building a scalable rapid response model that facilitates a hyper local ecosystem through the decentralized production of food," says Corkey. "The project is founded in creating personal agency, local equity and increased social and environmental impact. And it's based on the idea that a broken food system can be changed, one step at a time."

The specialized urban farm, which just planted its first round of seedlings last week, will utilize a 5,000-square-foot controlled environmental system with vertical hydroponics, creating secure and traceable non-GMO produce grown without pesticides or herbicides, available year-round and harvested weekly.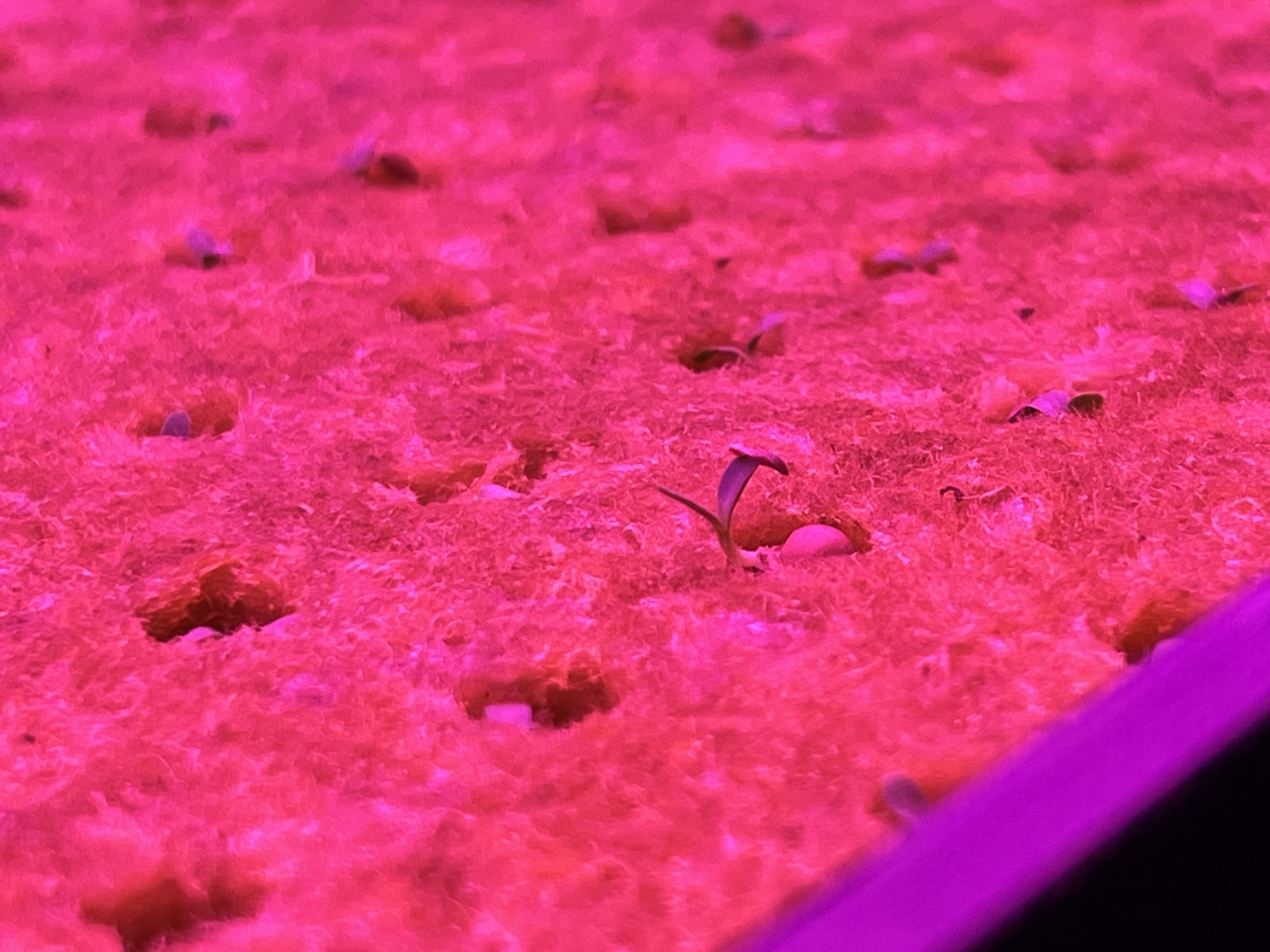 Initial product offerings will include seven varieties of greens including holy basil, spring mix, arugula, baby spinach, endive, rainbow chard and hemp seedlings with an anticipated production of about 1500 lbs of produce per week. That produce will be distributed locally (within a 100-mile radius) to restaurants, caterers, grocers and schools, providing a consistent, sustainable, traceable source for nourishing produce.

Ultimately, says Corkery, Hundred Acre Farm aims to create an ecosystem that brings together food businesses, non-profits, educational institutions, and the surrounding Milwaukee community.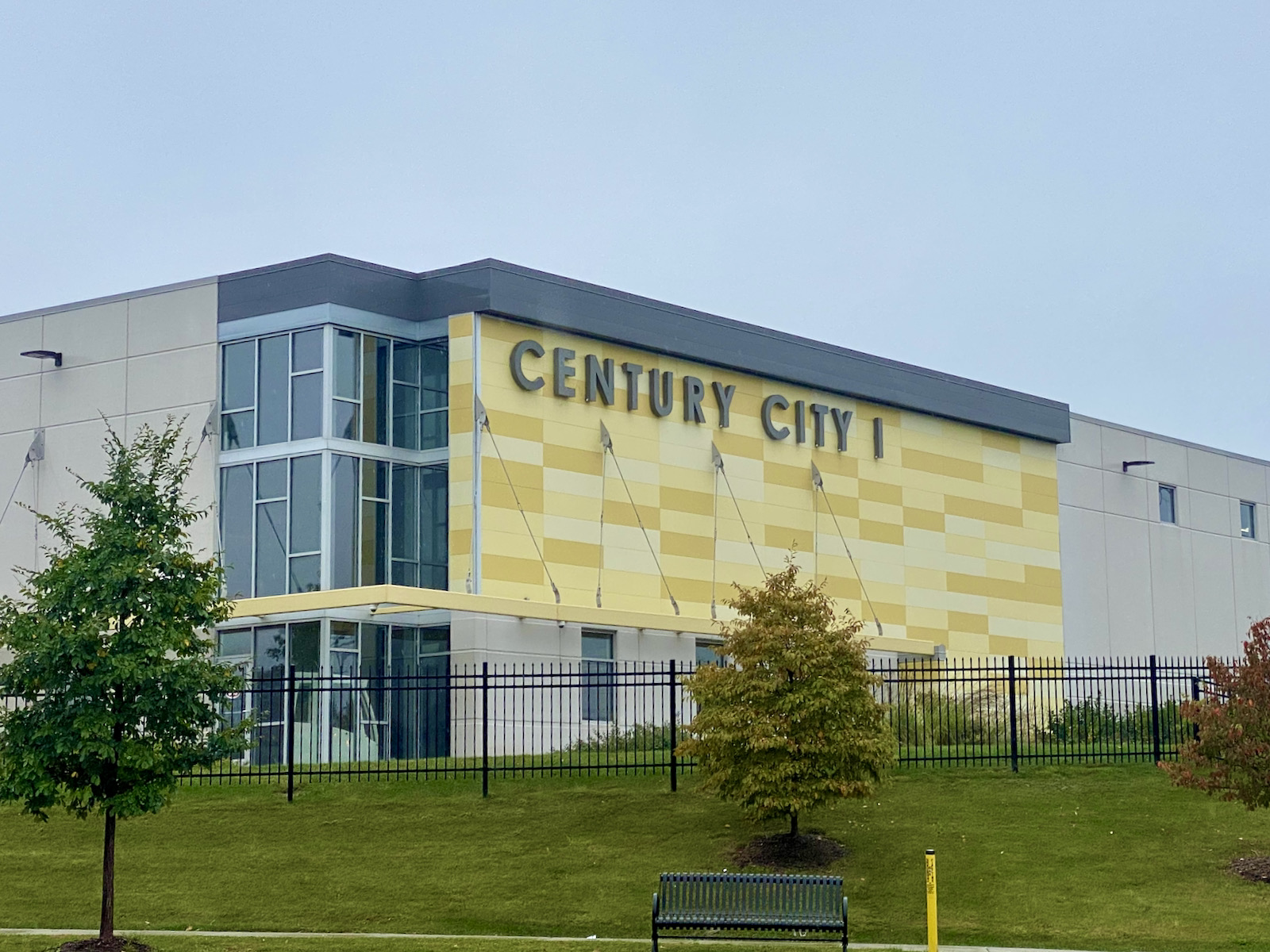 Corkery says that he chose Milwaukee based on a recommendation he received from one of his advisors on the Planet to Plate concept. The consultant, who happened to be a native of Milwaukee, strongly suggested he consider a project in the Cream City. So, Corkery did his homework. What he found was a plausible fit for his urban farm.

"Milwaukee is a very navigable city," he says. "And it has a strong, supportive community fabric that's both accessible and open to new ideas.

"There's also a rich heritage here in both agriculture and manufacturing, much of which has been lost over the years. We feel as if our approach can tap into both of those areas, bringing the two together in a renaissance of sorts, a model that's both healthier and more sustainable than in the past."
Corkery says that all of the elements needed for success are present in Milwaukee. In fact, he surmises that the Hundred Acre project could be a catalyst that positions the city as a leader in sustainable urban farming. 

"Our goal is to create a model here that could be used in any city across the nation," he says. "This is just the starting point for something that has the capacity to be built anywhere. And my hope is that Milwaukee will be at the forefront of that."

Corkery says that now, perhaps more than ever, is the right time for widespread localized solutions to emerge for reliable, fresh food. 

"Over a year ago now, the world found itself disconnected and communities isolated," he says."Our routines and our relationships were interrupted, as were businesses and access to vital resources. The pandemic highlighted what was fragile in our food systems, and what wasn't working."

His reasoning isn't a stretch. If we look back at 2020, it was a year that truly brought to light many of the serious shortcomings of the food supply chain, both in the U.S. and beyond. Consumers saw it play out in food shortages and price increases. And restaurants – already struggling to make ends meet – are still feeling the blow in terms of product availability and pricing.

According to data from the National Restaurant Association, 95% of restaurants have experienced significant supply delays or shortages of key food items in recent months, and 75% of restaurants have made menu changes because of supply chain challenges.  On top of everything, commodity pricing has soared, leaving many restaurants paying a premium for products they need to keep their kitchens running.

Corkery says that even the launch of Hundred Acre has turned out to be a great example of how the supply chain failed.

"Last May, we were poised to order a farm in a box," he says, noting that they hoped to save time and labor by taking advantage of something that was already built. But when they found they wouldn't be able to get what they needed, he says their plans changed.  

"We really didn't want to add another layer to our business plan," he explains. "But relying on things that needed to be shipped across the world was a really bad idea. So, we designed our own system by repurposing local materials and building it ourselves."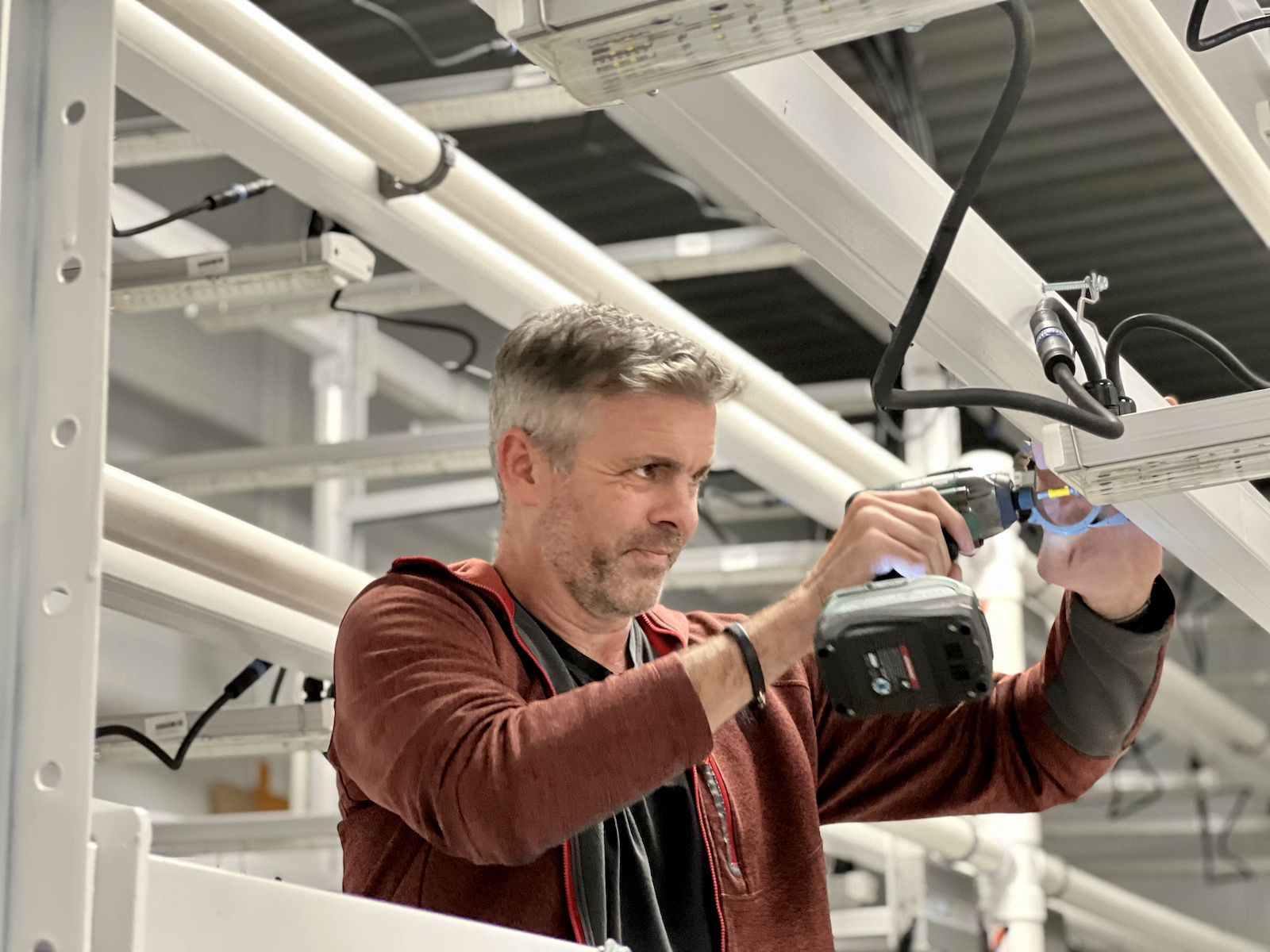 "Ultimately, everything at the farm is sourced from (and made in) the U.S.," he adds. "And we hired all local people to build what we have. We actually saved money by doing this. As a result, we were able to reinvest those dollars into the community."
In fact, Corkery says that investing in local jobs, green infrastructure and a reduced reliance on the larger supply chain is what makes the Hundred Acre model work. 

"It's not just about us supplying food to patch into existing food businesses," he says. "If restaurants and grocers and other partners are willing to pay a bit more, it will not only offset their risks, but also leverage their own investment in the community. Ultimately, this isn't just a feel good project. It actually supports the city, the community and the people who live here."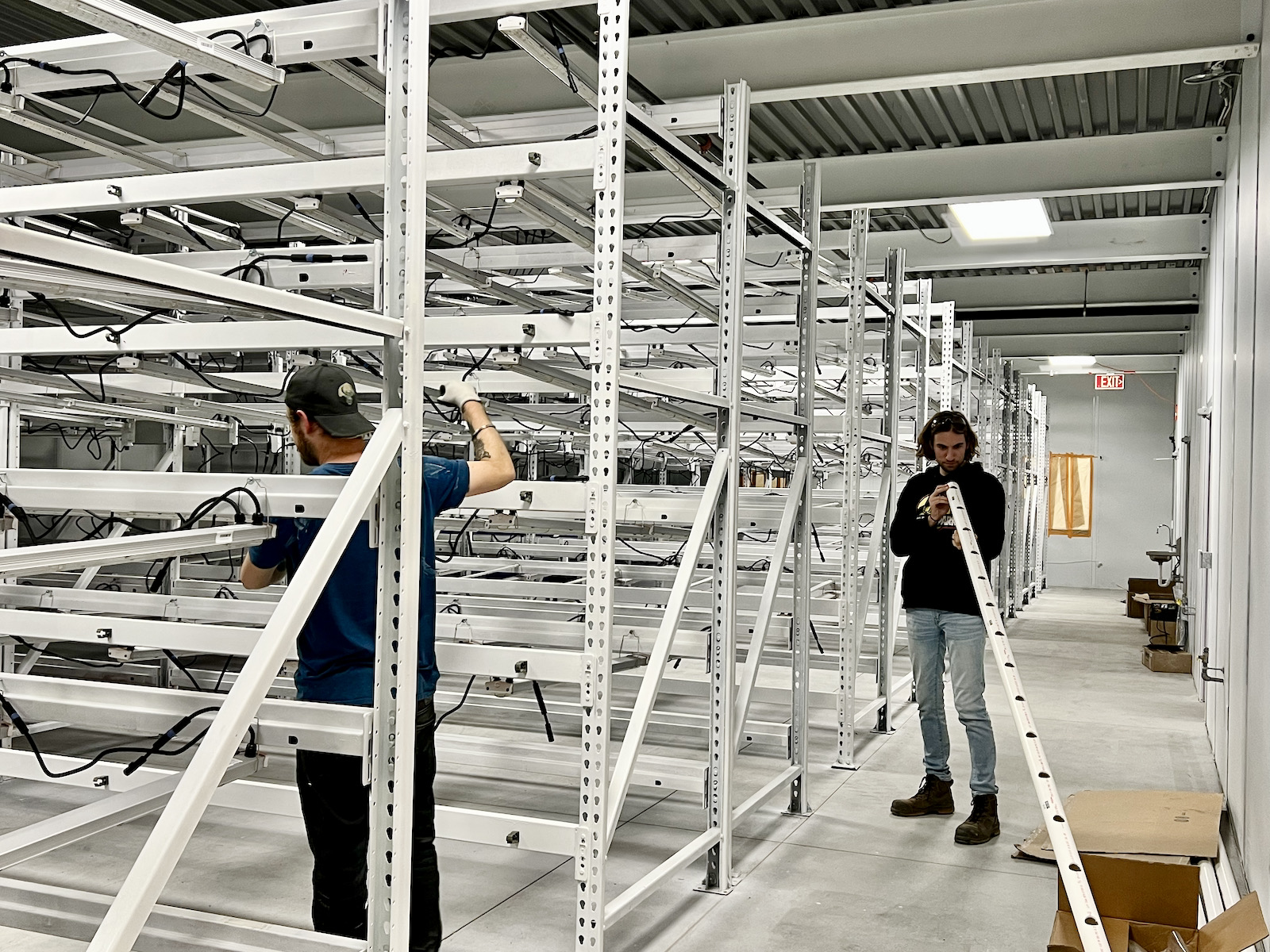 Hundred Acre is also poised to function as an education site for Milwaukee-area students to get excited about and involved with the agricultural systems of tomorrow. 

The farm itself was designed to include an educational center where high school students and young adults who are interested in STEM will have the opportunity to learn about hydroponic farming, sustainable food systems, supply chains and distribution channels.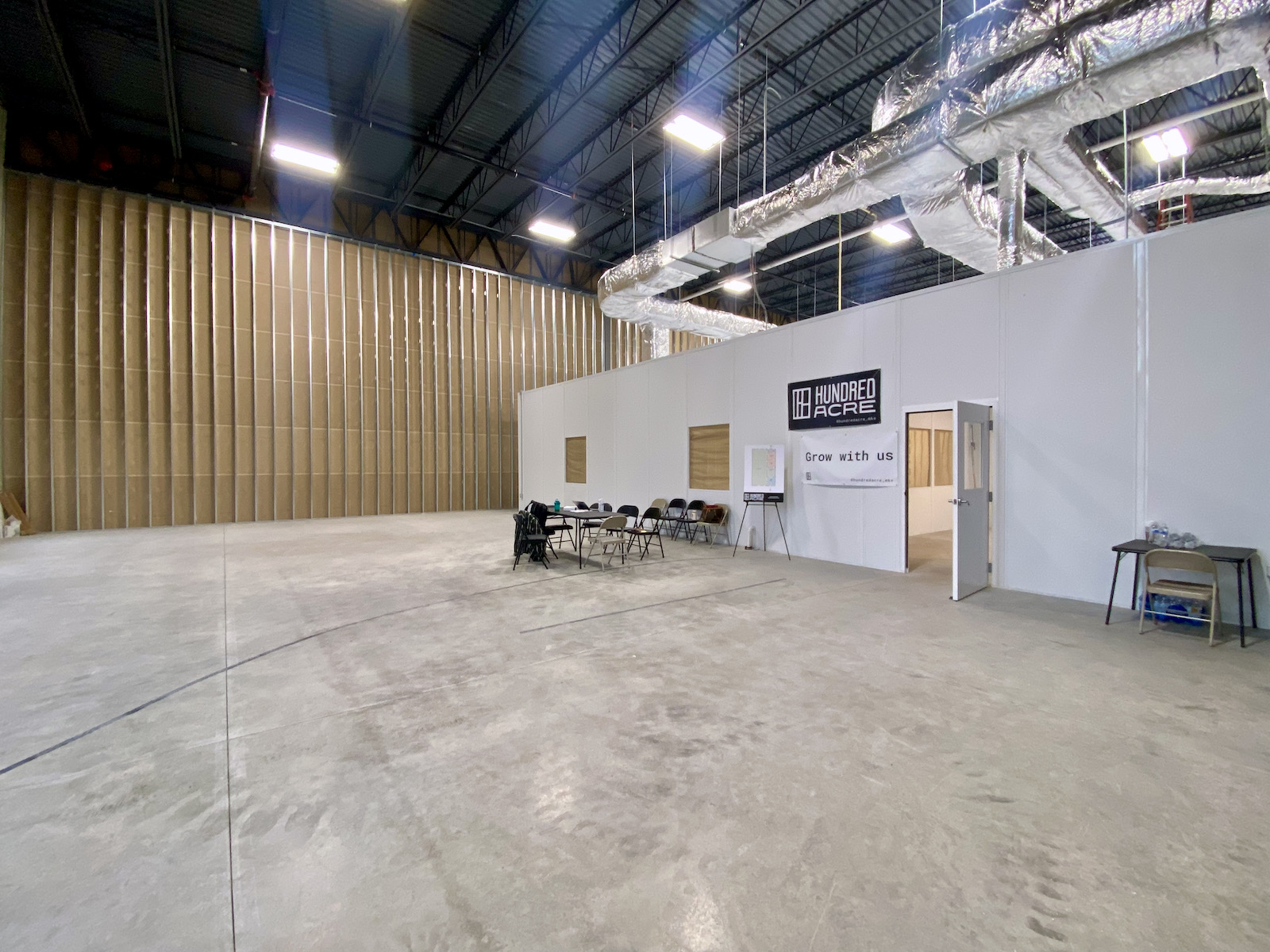 "We have information, but we're not educators," says Corkery. "So our goal is to engage the community in our work and work with them to facilitate a really powerful educational component. We are hoping to partner with organizations that already have a solid connection to urban agriculture."

Discussions are currently taking place with organizations like Building2Learn, MSOE, Milwaukee Public Schools and the 30th Street Corridor, among others.

"One of our commitments in driving social impact is that a percentage of our proceeds will be allocated to a fund that supports this educational programming," explains Corkery. "For instance, some of the funds might go toward food related programming and activities in partnership with an organization like Teens Grow Greens."

Creating local jobs that enhance food security is another goal of the farm. 

"One hand feeds the other," says Corkery. "Customers are partnered into an ecosystem that feeds food security through hands-on education and jobs. Our goal is not to create a solution that's built around hand-outs. Instead, we want to create knowledge and income in order to create sustainable food security."

As a result, workforce development and student apprenticeship programs are knit into the plans for Hundred Acre, with the aim of offering an educational pathway to local employment in the light industrial sector or food tech industry.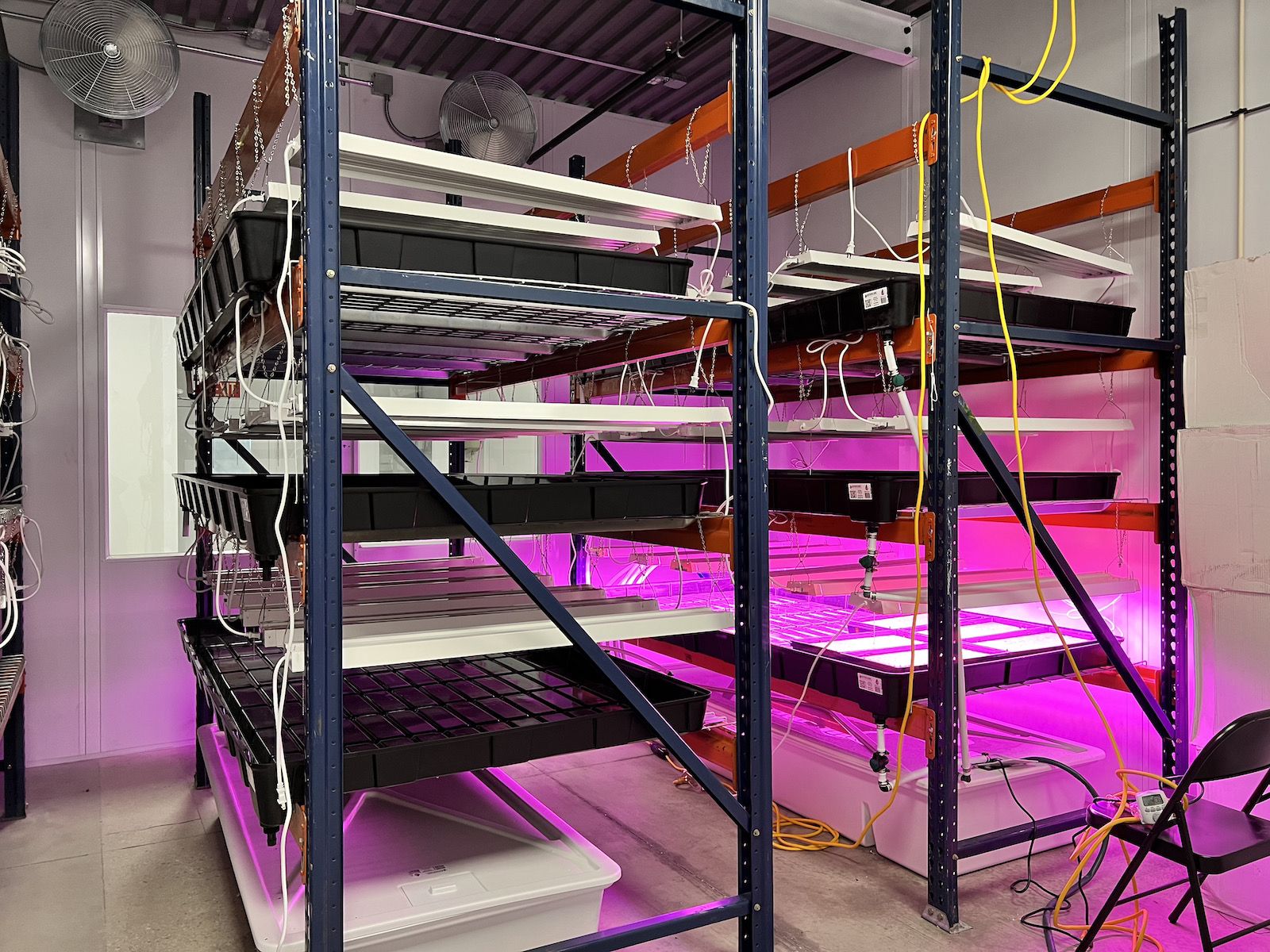 "It's about providing education, training, and job placement in green food tech careers," he says. "Along with revitalizing a light manufacturing employment hub. The 30th Street Industrial Corridor could become one of the next major innovation hubs for food tech in America, providing a blueprint for other inner city areas struggling with food insecurity."

Ultimately, Corkery says, he'd love to see Hundred Acre stand on its own two feet.

"We'd be happy if this farm could be taken over by a local entity," he says, "And we can move along and build yet another farm somewhere else. In fact, if we do it right, we can train people to do this, and they can go off and build their own Hundred Acre."

Corkery admits there's much work that still needs to be done. But he says he's optimistic about the mission for Hundred Acre and the potential it has for changing the local landscape.

"As we re-emerge cautiously from our shells [following the pandemic], we've been strengthened by a reassessment of our values and priorities," says Corkery. "Hundred Acre is uniquely situated to rebuild more resilient local communities through the power of fresh food. In doing this, it's all about the little wins together as we look ahead."

Hundred Acre is currently seeking additional on the ground farm workers and partners for the project. Interested in learning more or getting involved? Head to hundred-acre.org for more information.