5 Rules Kylie Jenner & Travis Scott Make Their Kids Follow
Since most of the Kardashian siblings have become parents, their kids are immensely popular and grab the public's attention with almost everything they do. 
As the Kardashians are quite rich, their kids get the benefits of huge parties and expensive gifts.
However, being popular kids doesn't exempt them from following the strict rules their parents set for them.
Similarly, Kylie Jenner and Travis Scott also have some rules for their 4-year-old daughter, Stormi and their newborn baby boy who they welcomed a while ago.
While some of the other Kardashians are on the strict side with their parenting, Kylie and Scott are more easygoing.
According to Marie Claire, Scott talked to CR Men about his and Kylie's parenting style.
He said, "We try to do a more natural vibe [with parenting], like more self-discipline. Like, OK, you know you got to go to bed at nine, are you going to stay up till eleven or are you going to go to sleep now? And it's so cool [to hear her say], 'I'm going to sleep ya'll."
Here are some rules Kylie Jenner and Travis Scott make their kids follow.
1. Kylie Jenner & Travis Scott's kids aren't allowed to watch TV.
Kylie and Scott have made it clear that they don't want their little ones spending too much time in front of the screen.
Scott spoke to Rolling Stone about their rule of not letting Stormi watch TV. He said, "Today kids are on iPads. There's so much technology, they don't play outside anymore. That's what Astroworld Festival was about. That's why, with Stormi — no TV. That TV sh-t is out."
However, there have been some exceptions to this rule. According to Metro, When Stormi and Kylie were accompanying Scott on his Astroworld tour, Stormi was allowed to watch the concert on a TV.
Kylie uploaded a Vlog where she explained that they don't let Stormi out as it can get quite noisy for her, instead she watches the show on a TV.
She said, "We don't let her out because of how loud it is back there, so she usually stays backstage and watches until her bedtime. She'll watch on the TV."
2. They keep their kids out of the spotlight (and off social media) as much as possible.
While Kylie and Scott are quite popular in their respective fields, they try their best to keep their kids out of the spotlight. 
When Stormi was born, Kylie wanted to stay away from the public's eye and keep Stormi out of it as well.
"She is extremely protective and she is very focused on trying to keep motherhood private for right now," A source told US Weekly.
"All Kylie wants is for her privacy to be protected right now and is pretty demanding about that at this time."
According to E-News, Kylie even deleted photos of Stormi from her Instagram at one point. She commented on one of her posts, "Yeah I cut my baby out. I'm not sharing photos of my girl right now."
Even before Kylie got pregnant, she spoke to Elle about keeping her life private if she had kids.
She said, "Once I have a kid I'm not going to be on Instagram. You know, I'll probably delete my Instagram and just… I don't know, live life."
3. Kylie Jenner has strict security checks for anyone coming to the house with her kids present.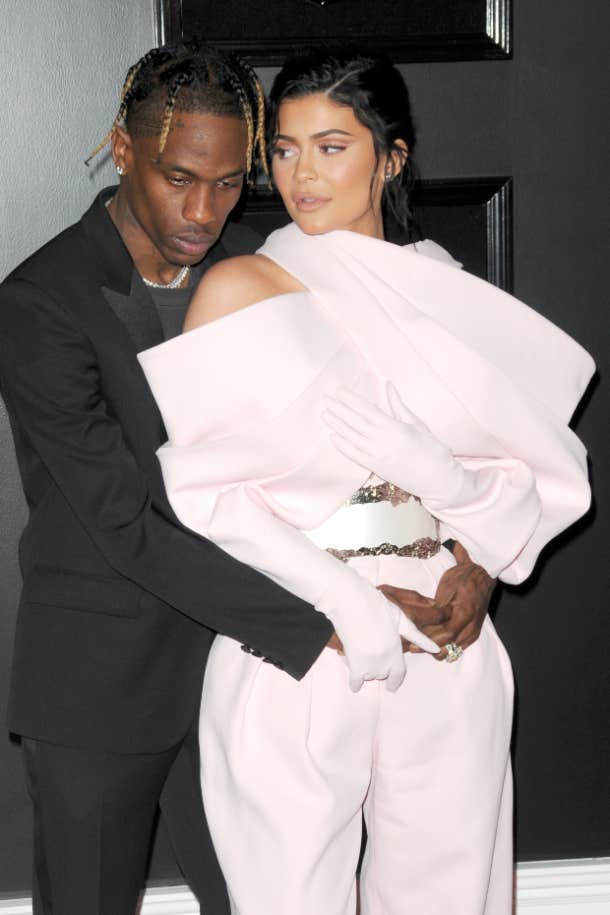 Photo: Kathy Hutchins/Shutterstock
When it comes to the safety of her kids, Kylie doesn't hold back. According to Hollywood Life, Caitlyn Jenner mentioned that Kylie spends around $300,000-$400,000 per month on security for her and her family. Aaron Jackson, the president of the security company, mentioned that Kylie spends more money than an average celebrity.
He said, "I would say [an average amount] is $75-100,000 [per month]. $400,000 is extremely high. I mean, there are some wealthy families who don't spend that much money."
According to Inquistr, A source told Radar that Kylie has employed stricter methods for guests who want to see her. 
If guests want to see her, they have to hand in their phones before entering the house and sign a non-disclosure agreement. They said, "She just really wants to make sure that there are no secret cameras being smuggled in."
Kris has mentioned how Kylie's privacy has been compromised at times, prompting her to take extra measures. According to Elle, Kylie once caught one of her employees taking a picture of her in her home. Kris talked about it on an episode of 'Keeping Up With The Kardashians'.
She said, "I really feel bad for Kylie because there's always somebody that's trying to exploit a certain situation. To have somebody in her own home trying to snap pictures they shouldn't be snapping is really, really stressful."
She also further mentioned how hard it becomes for them to trust people and how they have to be on the lookout at all times.
She said, "You want to be able to trust the people that you're surrounded by, but we have to really be on alert at all times. That's extremely upsetting when you feel like you can't be in your own bedroom or bathroom."
4. Kylie Jenner and Travis Scott have strict rules about cleanliness for anyone who goes near their children.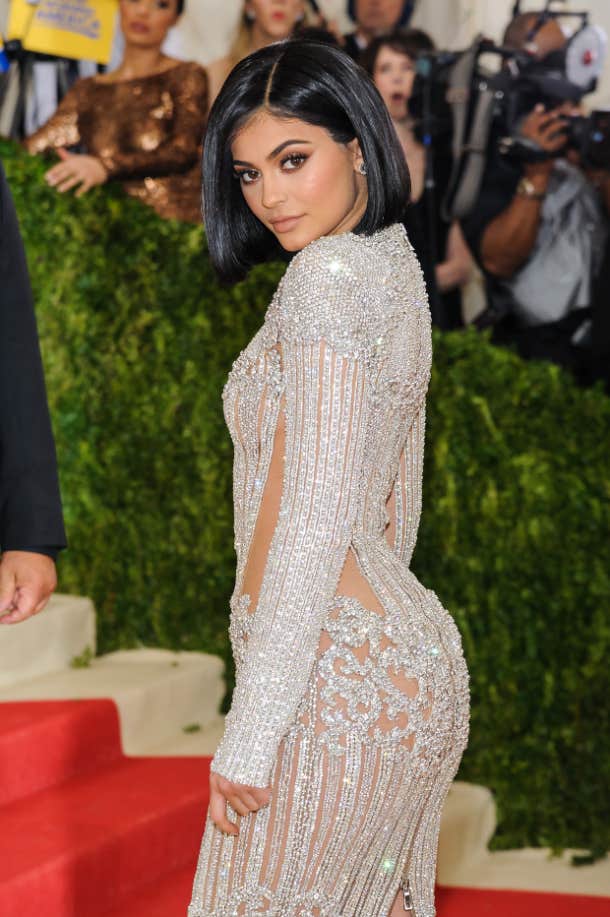 Photo: Sky Cinema/Shutterstock
When Stormi was born, Kylie became an extreme 'germaphobe'. According to US Weekly, Kylie wasn't taking Stormi out of the house at all. If anyone wanted to see Stormi, they had to go to Kylie's house. 
A source said, "You have to go to her house to visit. She's being very careful about keeping the baby healthy and indoors."  
In addition, she also maintained a guest list for anyone who wanted to visit her.
According to Hollywood Life, Kylie even demanded that the guests wear surgical masks when coming near Stormi. 
A source mentioned that Kylie and Scott were just taking extra precautions for Stormi as they don't want her to get sick.
They said, "Kylie makes all the guests wear them. It's a bit over the top, but she's extremely cautious when it comes to keeping Stormi safe, she wants to protect her baby girl as much as she can. Travis is the same, they're both super protective."
Even when Kylie gave birth to her baby boy, she had similar rules. Kris Jenner revealed on The Ellen DeGeneres Show about when she visited Kylie in the hospital.
She said, "It was me, Kylie and Travis, because they have rules and regulations now so you can only have so many people. Back in the day, I had 15 people when I was giving birth. It was like a party. When he came out, it was like Stormi being born all over again."
Related Stories From YourTango:
5. They buy only the most luxurious, quality products for their kids.
Kylie has built quite an empire for herself and spends money on lavish things. The kids also aren't left short of things as Kylie and Scott go beyond to buy the most luxurious things for them.
According to Hollywood Life, some expensive things Stormi has gotten include a Hermes handbag, a diamond ring, and a toy Lamborghini car.
However, one of the most expensive things the couple has bought for their kid has to be a school bus. According to BuzzFeed, Kylie shared a photo of Stormi beside a yellow bus that Scott had gotten for her. She also included a caption, "All Stormi has been talking about is riding a big yellow bus. Daddy surprised her."
While this may seem like a sweet gesture, many fans criticized the couple on social media, according to Cosmopolitan.
Many people claimed the couple to be out of touch with reality and gave them a lot of backlash. 
However, many devoted fans also defended Kylie claiming that this would probably be the only way Stormi could experience riding the bus.
More for You on YourTango:
Sanika Nalgirkar is a writer who covers entertainment & news, lifestyle, and pop culture topics.